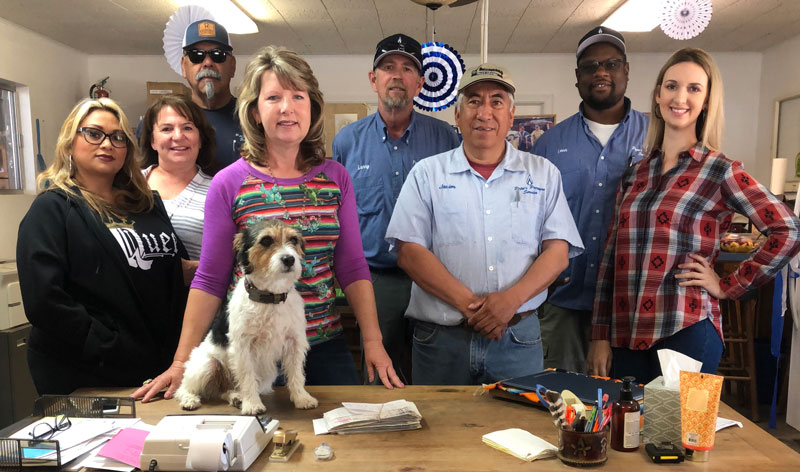 Whether a residential, commercial, or agricultural customer, you can count on us for all of your propane needs. In business since 1979, we have been serving the communities of Cutler-Orosi, Dinuba, Reedley, Sanger, Orange Cove, Visalia, Tulare, Kingsburg, Woodlake, Seville, Lemon Cove, Exeter, and Squaw Valley. If you are in a 50 mile radius, we are probably making deliveries in your neighborhood.
Pope's Propane is a family owned and operated business. Tom Pope worked in the propane industry for years at Blair's Propane and El Monte Gas (now Kamp's Propane). At the age of 46, he decided to use his expertise to start Tom Pope's Propane Service. The office during those early years was set up in the front room of their home on Ella Avenue. Tom's wife, Leah handled the phones and billing, while being a stay at home mom to Chris and Dorraine. Tom passed away on August 14, 2014 at 81. The family legacy continues, however, with daughter, Dorraine carrying on Tom's vision for excellent customer care and service.
Safety has always been a priority for Pope's Propane. All of our personnel have completed CTEP (Certified Employee Training Program) courses. We have received numerous safety awards over the years.
The popularity of propane as a CLEAN burning alternative fuel is on the rise. We offer competitive pricing on all volumes. Unlike the big, impersonal companies, we deliver small orders as well as big commercial loads.
Visit our Services page for more information on how we can help you with your propane needs.