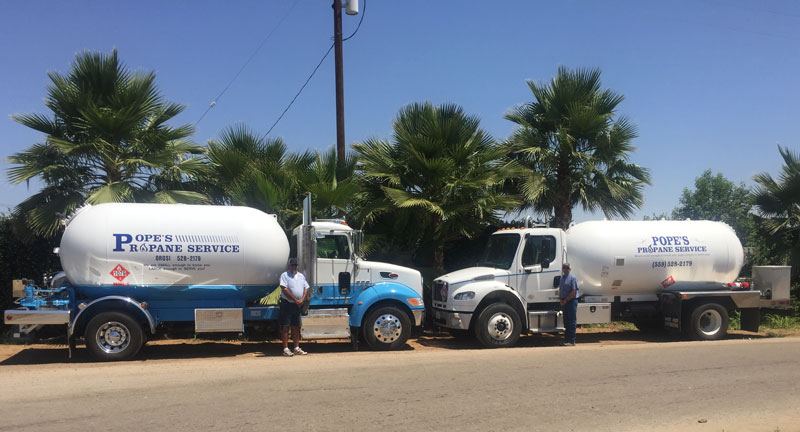 Pope's Propane Service, Inc. provides you with quality propane service for your home or business. Be assured that we are committed to your safety. On arrival, our bobtail drivers always perform visual and ancillary tests before pumping propane into your tank. If any defects are found, repairs are made as soon as possible. Client satisfaction is of utmost importance to us!
Our extensive inventory includes 120s, 150s, 250s, 500s, and 1000 gallon LPG tanks for purchase of rent.
On approval of credit, we offer convenient installment options.
Please call us at (559) 528-2179 for more information, or use our convenient contact form to the right of your screen.